With the help of our new DAAS program, you can use many different strategies in connection with many different platforms, account types and protocols. This software allows the trader to find arbitrage situation, on single platforms against fast feed between platforms or accounts. Every account is able to be in either one or more combinations to find an arbitrage situation.
Available connectors
MT4;
MT5;
cTrader (via FIX API);
FIX API: 4FXBROKERS, ADSS, ALPHA, CFH, CIRCLE_MARKETS, CMC, CTRADER, CURRENEX, DUKASCOPY, EXANTE, FIRSTDERIVATIVES, FXBA, FOREXWARE, FORTEX, FXCM, FXPIG, ICM, INTEGRAL, HOTSPOT, I_GOLD, INTERTRADER, INVAST, KEY_TO_MARKETS, LCG, LMAX, MATCHTRADE, MGM, NEXUSPRIME, ONETRADE, ONEZERO, PFD, PRICEMARKETS, PRIMEXM, PROBUSFX, SAXO, SPOTEX, Swissquote, SQUARED_FINANCIAL, THINKFOREX, TRADAIR, TT, VISUALTRADING, XENFIN. ;
Cryptocurrency exchanges: BINANCE, BITFINEX, BITMEX, BITTREX, BITSTAMP, CEX.IO, CRYPTOFACILITIES, CRYPTO.COM, DERIBIT, EXMO, GDAX, HITBTC, HUOBI, KRAKEN, OKEX.SPOT, POLONIEX, SFOX, TRADESATOSHI, YOBIT;
3rd party developed connectors via propriety TCP sockets API.
Available strategies
Latency – 1 Leg.
Lock -on one or 2 accounts.
LockCL -on one or 2 accounts.
LockCL2 – on 1 account.
Hedge -on 2 accounts.
Triangular arbitrage – on 1, 2 or 3 accounts.
Statistical.
As well as many others.
Available fast feeders end-points: New York, Tokyo, London.
Setup Example:
The Benefits
DAAS is able to locate arbitrage situations on an inter-platform scale. An example of this would be between MT5 and cTrader as well as FIX API.
DAAS can lock an arbitrage order on a platform that differs from the one that the original order was opened on. If an arbitrage opportunity appears on the MT5 platform, DAAS is able to lock this order on the MT4 platform, therefore it allows you to use both platforms in the same order for lock-based strategies.
DAAS will allow you to use different forms of arbitrage on the same account.
DAAS enables you to lock an order which is of a different instrument than the one originally.
DAAS allows you to use a connector of choice as a fast feed with trading. You are able to use a FIX API account as a source of fast feed, while also trading on this account.
Video about DAAS arbitrage bot
Live accounts monitoring [click on image for more information]
Latency Arbitrage built-in strategy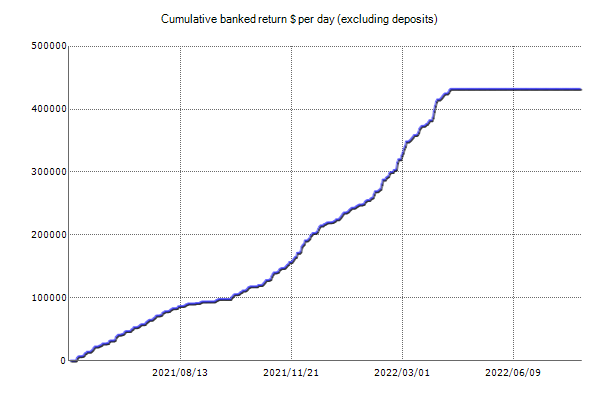 Lock Arbitrage built-in strategy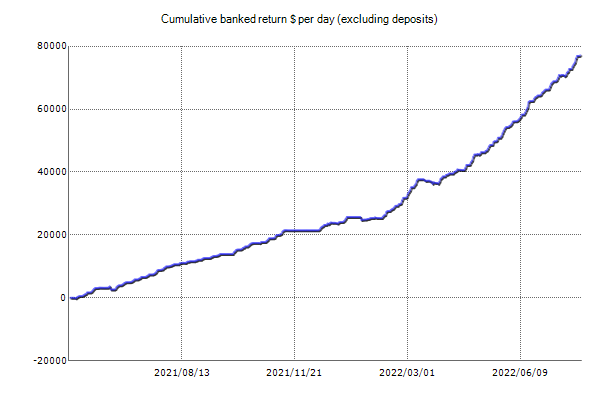 LockCL Arbitrage built-in strategy
LockCL2 Arbitrage built-in strategy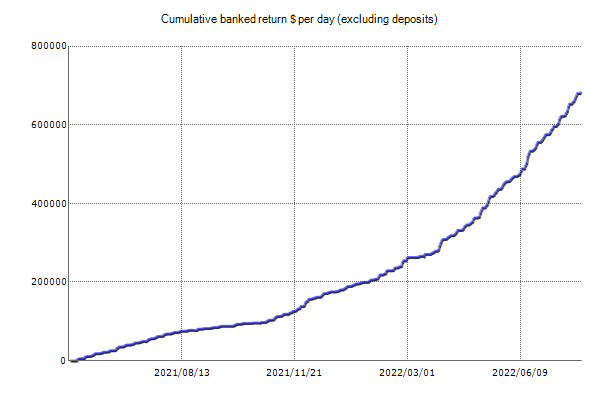 Triangular Arbitrage built-in strategy
StatisticalArbitrage built-in strategy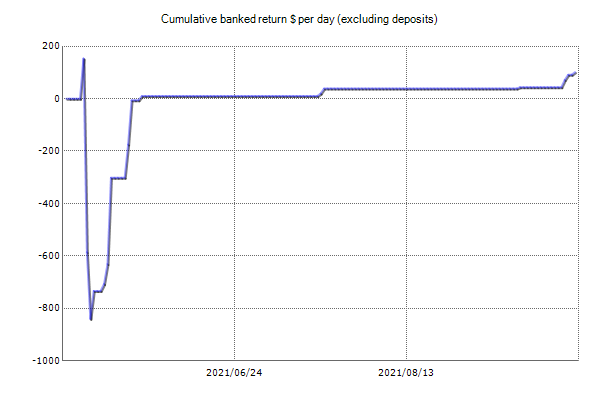 DAAS with LockCL, Statistical and Triangular Arbitrage built-in strategies